Get Involved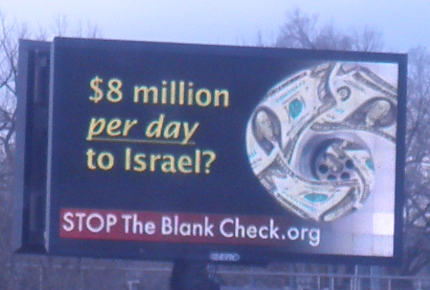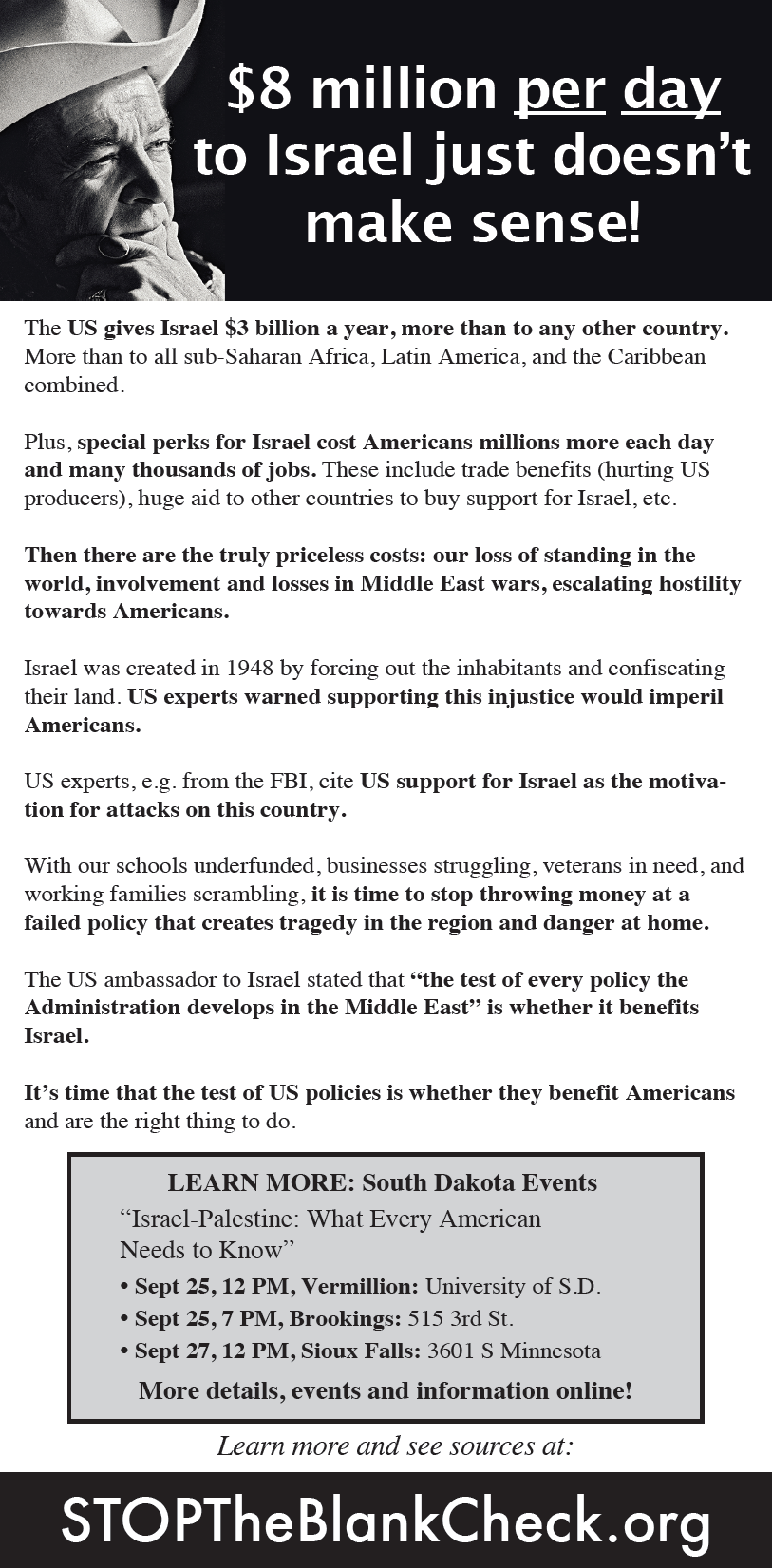 The total number of Palestinians killed was actually even larger than this ad showed – 173, at least 43 of them children (some people died of their injuries a few days later). For details about the children killed, visit Remember These Children. For details about all killed in Gaza, visit PalestineFromMyEyes.
Sign a Check to Contact Congress
Sign a check at CheckIsrael.org calling on the US to end this misuse of tax dollars.
Place Informational Advertisements
Put up billboards and place advertisements in your community – and beyond! Please contact us to work on this.
P.O. Box 81
Menifee, CA 92586
(202) 631-4060
Download a flier to help put up more billboards around the country:
Donate!
Your donations allow us to continue this important campaign!